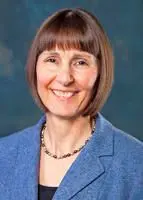 Deborah B. Metroka, MA, LCPC is a Licensed Clinical Professional Counselor (Illinois Lic.#180-006344) specializing in individual, couples and family therapy and maintains a private practice in Lake in the Hills, Illinois.
With over 23 years experience as a therapist serving a broad spectrum of clients, Deborah has worked in both a community counseling center and in private practice with a wide range of issues, including depression, anxiety/phobias, stress management, self-esteem issues, recovery from abuse and trauma, parenting issues, grief counseling, career/work issues, workplace bullying, difficult life transitions, family therapy, and couples counseling.
In addition to being an experienced therapist, Deborah has obtained additional training and experience in Life Coaching, as a Sexual Assault Advocate, Workplace Bullying, Critical Incident Stress Management, is a Certified MBTI Facilitator (Myers-Briggs Temperament Inventory), obtained her Certificate in Telemental Health (THTC), and completed the Foundations of Biblical Counseling Training Course from the Biblical Counseling Center, which enhance her counseling work with clients.
Deborah practices standard cognitive-behavioral therapy for most conditions, although other treatment approaches are used depending on the person or condition. Her therapeutic approach is to provide support and practical feedback to help clients effectively address personal life challenges. She integrates complementary methodologies and techniques to offer a highly personalized approach tailored to each client. With compassion and understanding, she works with each individual to help them build on their strengths and attain the personal growth they are committed to accomplishing.
Education: M.A. Clinical Psychology, 2000, Wheaton College, Wheaton, Illinois
B.S. Business, 1979, University of Colorado, Boulder, Colorado.
Professional and Civic Memberships: American Counseling Assoc, Illinois Counseling Assoc., Illinois Mental Health Counseling Assoc., and Algonquin/LITH Chamber of Commerce. Deborah is also a member of the the Orchard Evangelical Free Church of Barrington, IL and serves as a Women's Life Group Leader.